T65 - DDU: Drum Decanting Unit with integrated pig launching and receiving station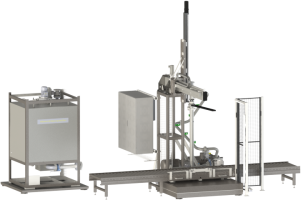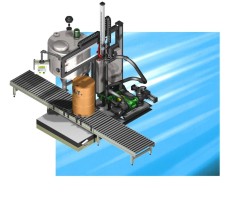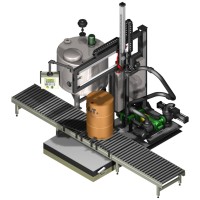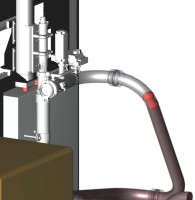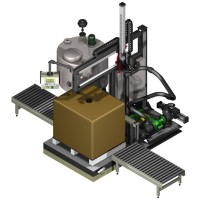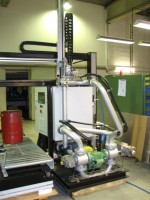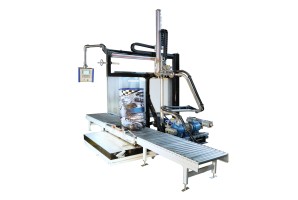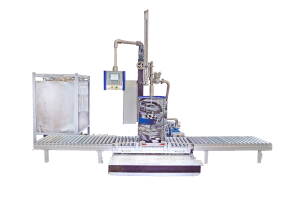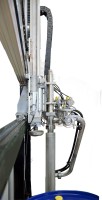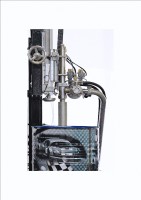 A perfect supplement in pigging technology in order to provide safety and functionality when emptying drums and containers (IBC). Here the pumped products are often used as additives for blending processes. The decanting process is semi-automated. With a pre-heated base product the drums will be almost completely emptied. The product is decanted with a pneumatically driven lance which transports the product directly into the piggable transport line. The product will be conveyed directly to the storage tanks or into the subsequent blenders. The exact dosing of the product is effected by a weighing system that is connected to the central control unit of the DDU. A quick change-over from drum decanting to container decanting can be done with help of the flexibly designed roller conveyor. The system can be retooled for the decanting of a completely different kinds of packaging within seconds.
Advantages
Compete discharge of high quality additives
No product losses thanks to pigging technology
No cross-contamination between drummed additives
Local control system for automated filling processes
No product residues in the container = cost saving
No contaminated products = cost saving
High quality standards when emptying different additives with one DDU
High operational reliability due to automatic control of emptying processes
Technical Characteristics
| | |
| --- | --- |
| Design | Skid unit, stainless steel tank 1000l with electric immersion heaters, pump, stations and piping, drum/container decanting unit, roller conveyor and loading platform, E-Cabinet with control unit |
| Function | Decanting from drum/IBC Drum/IBC cleaning interior by rinsing inner pipe cleaning by rinsing / pigging; Rinsing of suction spout in the cleaning; tubular capacity approx. 3 m³/at 3.000 Cst |
| Exactness | +/- 500g depending on the raw materials |
| Operation | Automatic |
| Material | 1.0037 (or similar / better) |
| Equipment | Skid unit (about 1.200x1.200x3.910), Container 1000l, heatable, 1 decanting/rinsing pump, half automated decanting station with automated spout lowering device with linear cylinder, roller conveyor on weighing machine, tiltable for a compolete discharge, integrated weighing system connected with the central control unit of the DDU |
If you need detailed specifications or have further questions, please do not hesitate to contact us.