Piggable drum decanting unit (DDU)
Sep 25, 2023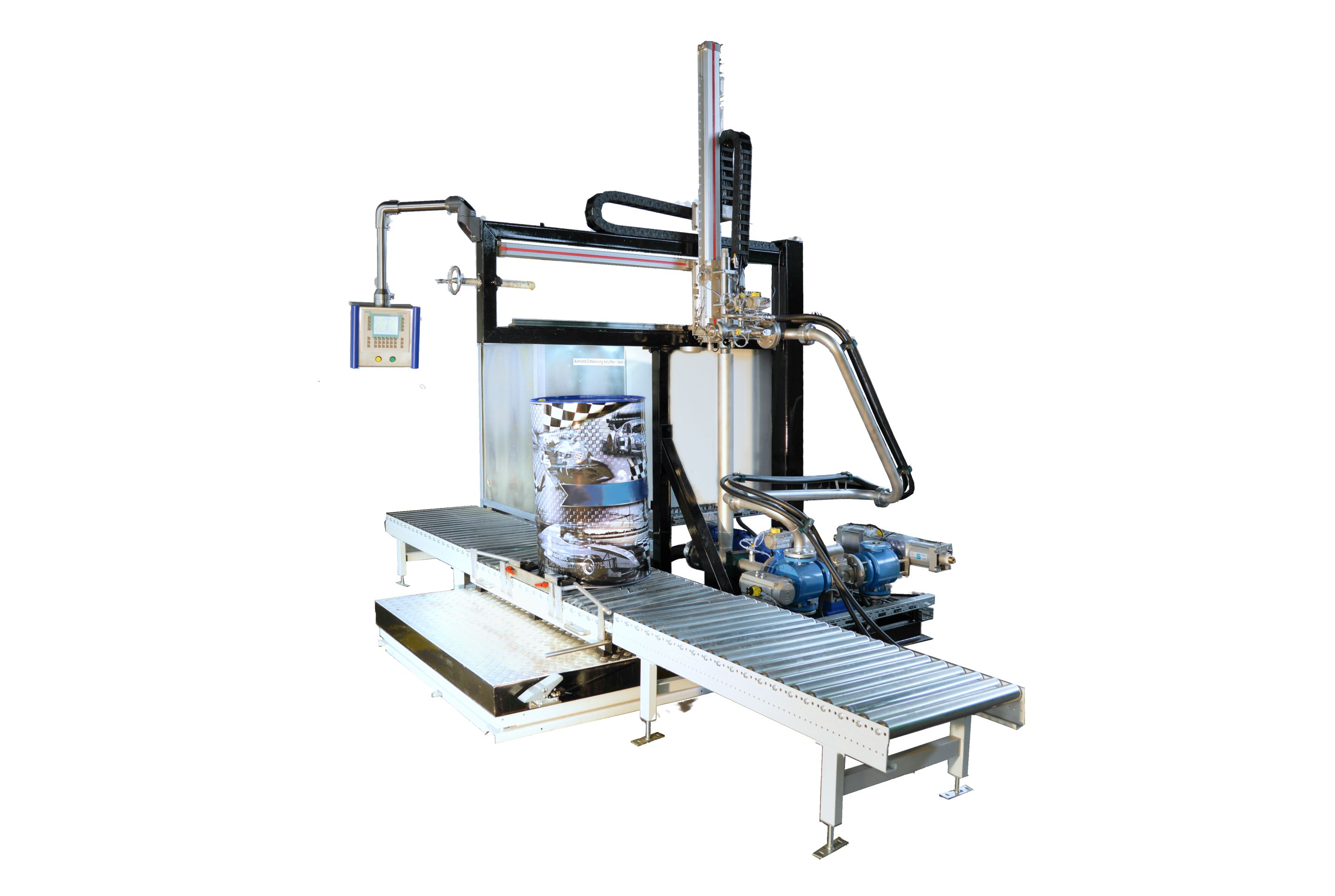 We are currently manufacturing a drum emptying unit for a well-known lubricating oil manufacturer in Belgium.
Have you ever thought about how to empty your valuable additives from drums or IBCs without wasting a lot of product? If so, we have the ideal solution for you: the piggable drum decanting unit from I.S.T. This innovative unit allows you to empty various additives with low loss and low contamination using our proven pigging technology.
The piggable drum decanting unit consists of a skid on which all important components are mounted:
A base frame, which ensures the stability and safety of the unit.

A roller conveyor for 200 l drums with scales and tipping device, which enables easy feeding and positioning of the drums

A scale for IBCs that enables precise weight measurement of the larger containers

A 1000 l heated base oil tank that provides the base oil for rinsing the containers

A horizontally and vertically adjustable suction lance that controls the removal of additives from the containers

Piggable pipe connections with pig end station, articulated arm and T-fittings that allow the additives to be transported through the plant

A pump with a piggable bypass that reduces the residual quantities

A control system with interface to the higher-level process control system, which monitors and controls the entire plant
The DDU works as follows: The additives are conveyed from the containers via a controlled lance into the piggable line. There they are separated by a pig that is pushed through the line. The pig prevents different additives from mixing or sticking to the pipe walls. The additives are then conveyed into tanks/containers provided by the customer or into a downstream mixer (e.g.: I.S.T. SMB). The containers can then be rinsed with preheated base oil to achieve almost complete residual emptying.
The DDU is very flexible and can be quickly switched from drum emptying to container/IBC emptying. With a simple handle, the roller conveyor can be adjusted to accommodate the different types of containers. The system is custom-built and can be adapted to different additives and process conditions.
With the piggable drum decanting unit from I.S.T. you not only save product and money, but also time and space. The unit is compact, easy to operate and maintain. It offers you high dosing accuracy, low contamination and high process reliability. If you would like to know more about our piggable drum emptying unit, please contact us. We will be happy to advise you and provide you with an individual offer.